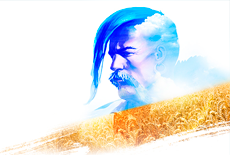 Dear defenders of Ukraine! Congratulations on a wonderful holiday – the Day of the Defender of Ukraine. This day embodies courage, strength, honor and duty! You have proved that you are worthy descendants of the Ukrainian Cossacks. We sincerely wish you good health, indomitable spirit and a peaceful sky!
It is a holiday of succession of heroic traditions of our people, strength of spirit and courage, devotion to the Fatherland and pride for its military glory.
So, we wish all of us Cossack deeds, victory and deep spirituality. Let the desire to defend their will and independence continue to be an indispensable feature of Ukrainians. Happy Defender of Ukraine Day!