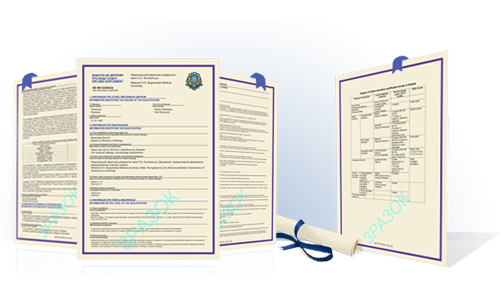 Appendix to higher education diploma of european standard (DIPLOMA SUPPLEMENT) – Discover new opportunities!
Appendix provides an opportunity an objective assessment of qualifications (degree) education received by graduate student of higher education institutions.
It contains detailed information about received qualifications and a graduate educational progress that is necessary for clarity and international recognition to obtained a graduate diploma. Available together with document of higher education and is an integral part of it.
Appendix will help to build an excellent career with the leading Ukrainian companies and the EU countries!
General provisions
Appendix is a document issued to graduates of higher educational institutions of all types of ownership and subordination in order to provide the information necessary for an objective assessment of higher education qualifications gained by a person who has received a university degree. Appendix is valid only with a diploma of higher education.
Appendix is made in Ukrainian and English languages.
Production and delivery of Annex carried by accordance with the procedure specified by the Ministry of Education and Science of Ukraine.
What is necessary to perform:
1.
According to the ordering procedure of documents about education – register node in IPS «OSVITA» in case if this procedure wasn't done before. More details.
2.
Receive keys of electronic digital signature in the situation if this this procedure was not done before. More details.
3.
To create a common knowledge base concerning qualifications completed for each qualification registration form. More details.
4.
Go to work with a new program for data collection «Education», and get the keys to work with it.
Please note:
– From the term implementation of paragraph 1 depends the opportunity implementation of paragraph 2 and paragraph 3;
– Paragraph 3 requires painstaking work on preparing documents concerning qualifications and translate into English;
– implementation of paragraph 4 is possible only after the implementation of paragraph 2 (to start work of the program) and paragraph 3 (to create orders on appendix).